5 Aussie Landscaping Trends to Try in 2019
Landscaping takes a special place in the hearts of both home designers and aspiring homeowners in Australia thanks to our love for the great outdoors and our enviable climate.
Putting a little bit of extra effort into your outdoor spaces can help to transform your new home and make it a whole lot more functional and aesthetically pleasing.
If you're in the midst of planning your next home build, here are 5 Aussie landscaping trends that you can draw inspiration from when making the most of your home's great outdoors.
Versatile Garden
A garden is a great idea if you're building a family home for the long term. You can create one with however much space you have to work with and do it in a way it accommodates the needs of the lifestyle of your family.
Whether you have a whole backyard or just a balcony to work with, you can create a versatile garden space that suits your needs. If you have enough space, you can even create your very own ornamental or mini herb-garden.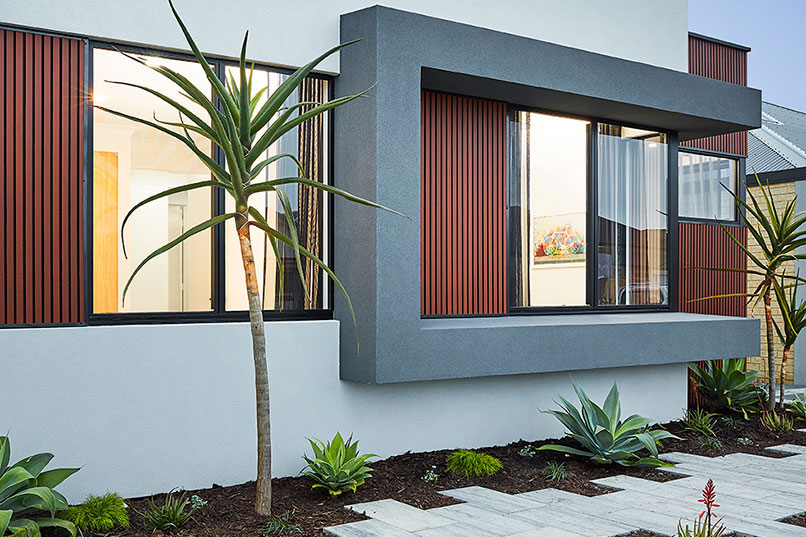 Inside Out
If you have a beautiful view this trend lets you enjoy it in comfort and style. You could create a lounge area where you can relax and enjoy the outside atmosphere (when the weather permits) while still feeling cosy enough to read a good book. This trend lets you enjoy the best of both worlds at the same time.
A Darker Palette
A good colour arrangement can elevate your exterior. Using a darker palette is great if you're looking to create a seamless transition between your landscaped area and the surrounding natural environment.
Painting your fences in charcoal or a darker wooden tone will also give the illusion of a bigger space, so it's great for those working with smaller blocks of land.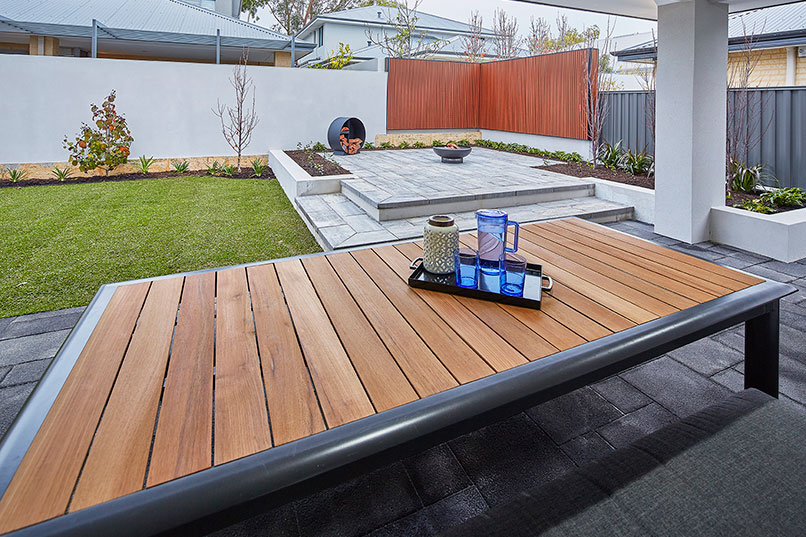 Wood and Natural Stone
These elements are a classic that still tops the list of landscaping trends. They bring class and aesthetic pleasure to any landscaped area while maintaining a sense of being close to nature.
Pavers and wooden chairs are just some of the many ways you can incorporate these timeless elements into your landscape.
Add Greenery Between Your Pavers
There can never be too much green in an outdoor landscape, and a great way to incorporate them without cluttering your space too much is to add them between pavers. This trend lets you brighten up your exterior from the bottom up. You'll also be able to walk freely amidst the greens thanks to the pavers.
If you're looking for experienced and professional home builders to assist you in your next home build, get in touch with us today.