The Outdoor Type: 5 Must-Have Elements for Creating the Perfect Alfresco
Australians love outdoor entertaining. That's why a great alfresco area is a must-have feature in most Aussie homes. In addition to providing a space where you can enjoy quality time with your friends and family, your outdoor entertaining area can also be a great way of expressing your unique sense of style and personality.
If you want to create the perfect alfresco space there are a few things to keep in mind. After all, designing a great outdoor space in which to create precious memories doesn't just happen. It takes some careful thought and planning to make it as comfortable, convenient, stylish and functional as possible.
If you've always dreamed of having the perfect alfresco area in your home then make sure you check out the rest of this blog to learn our 5 must-have elements for creating it.
A Strategic Outdoor Space in Your House
While it's absolutely normal to jump straight into thinking about what furniture will best complement your space, we want to save you the hassle of creating a beautiful alfresco area only to realise that serving food in it is an inconvenience because of the location.
Cooking and serving will be a huge part of entertaining your guests at an alfresco, so even if you don't have enough space to create an outdoor kitchen, make sure that the location is easily accessible from wherever you'll preparing the food and drinks.
Proper Shading
This one is important if you plan on spending lots of time at your alfresco. Large umbrellas, pergolas or pavilions are great for blocking out the sun when it's too hot and keep you protected from light rain.
Added Comfort
It's a good idea to add some cooling and heating options (like outdoor heaters and misters) to maintain an optimal temperature regardless of the weather or time of day. Soft seat cushions and rugs can take the ambience in your alfresco up a notch and provide an extra element of comfort.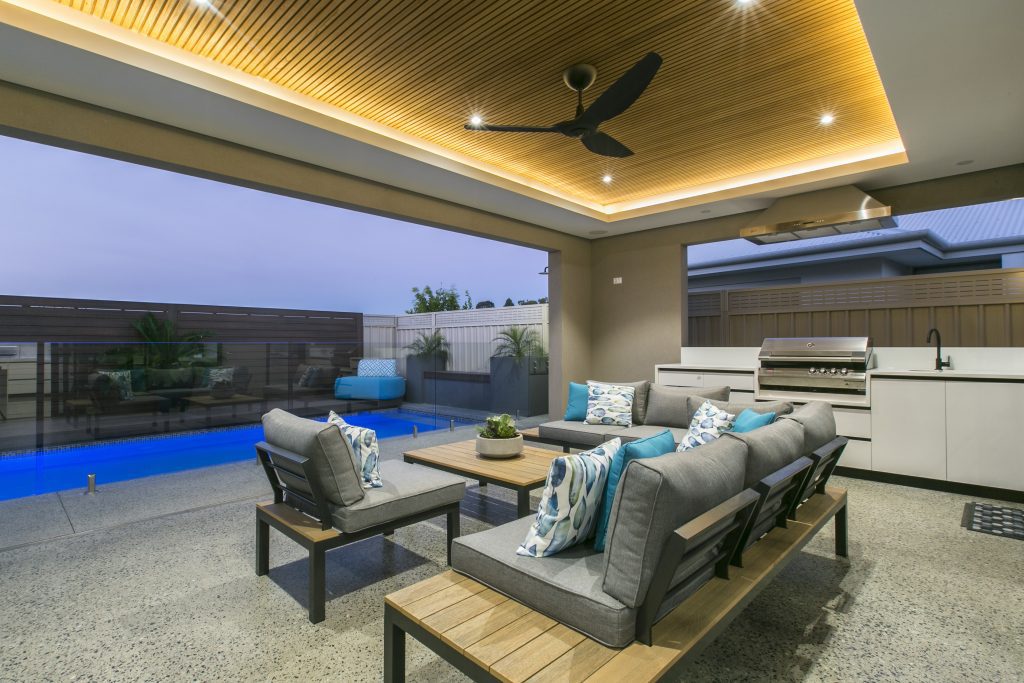 Greenery
What screams outdoor more than some lush greenery? You won't need a huge garden space to pull this off. Decorating the space with creepers and blossoms, whether real or fake, can give your alfresco a welcome lift.
Lighting
Lights are essential to give your alfresco some much-needed brightness while simultaneously beautifying the space during the night time. Just make sure you steer away from bright white lights that can ruin the outdoor ambience.
Be sure to get in touch with us today to find out more!
Phone: 9303 9985
Email: [email protected]