Save $11,500 With Our Actron Air Conditioning Giveaway
Save $11,500 with our Actron Air Conditioning Giveaway!
Between now and December 31st 2017, we're giving away free reverse cycle Actron Air Conditioning to all new clients, that's a saving of $11,500!
Actron Air is proudly Australian owned and operated and have been recognised for making world-class air conditioners. Just like all Australians, the team at Actron Air experience our harsh Australian conditions first hand, that's why more than a quarter of a million Aussies take comfort in Actron Air.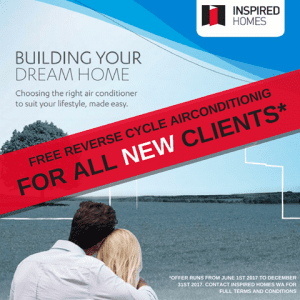 Be sure to get in touch with us today to find out more!
Phone: 9303 9985
Email: [email protected]