Become an Airbnb Superhost and Make Your New Home Work for You
As a Perth custom home builder, we're keenly aware of the fact that people's design needs change over time. This is especially true in the age of the smartphone and the sharing economy that it has brought about.
Did you know that Airbnb is now supposed to be worth over $20 billion! That means that there's never been a better time to cash in on this phenomenon, and designing & building yourself a dual occupancy home is the perfect way to do so. Get it right and you'll be able to sit back and watch those internet-fuelled dollars roll in!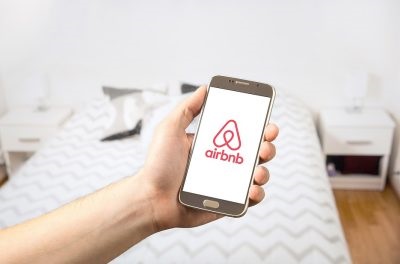 The best way to maximise your Airbnb income is to become a Superhost. "What the hell is that?", we hear you ask. "Will I need to wear a cape and my underwear on the outside?" Thankfully, no. To be awarded the coveted Superhost badge on your Airbnb listing you have to:
Have a response rate of at least 90%
Have hosted at least 10 trips
Do not cancel (barring extenuating circumstances)
Have at least 80% five star ratings
Sounds easy, right? Well there's more to it than you'd think
Airbnb is now well established as a business model and is a popular choice of accommodation for many travellers. That means that there are lots of listings out there and people have some pretty strong ideas about what deserves a 5 star rating. Designing and building your own dual occupancy specifically with Airbnb hosting in mind will give you a big advantage over the competition for a number of reasons.
Privacy, Peace & Quiet
Most Airbnb users these days don't want to be disturbed by you clanging around the place washing the dishes or have to endure walking awkwardly past you wrapped in a towel after they've had a shower. Building a home with a separate space for your guests to use will allow them to come and go as they please and enjoy their visit much more. It'll also allow you to maintain your privacy and lifestyle unhindered, so it's a double win!
Location, Location, Location
Airbnb's in Manhattan cost a lot more than those in Alice Springs. This is not a coincidence. Choosing to build in a desirable location close to popular attractions is key to maximising your income, and it also means you'll get to live in a nice area too, so it's a win-win situation again!
Facilities & Functionality
As we said before, people have pretty high standards when it comes to rating Airbnbs these days. Just crashing in a spare room doesn't cut it anymore. Having a specially designed space with all of the facilities and mod cons to themselves – shower, toilet, cooking/dining area, Wi-Fi, TV and sound system, parking space – will be appreciated by guests and ensure those vital 5 star ratings.
Maintaining Standards & the Personal Touch
Having a dual occupancy home designed with Airbnb hosting in mind also gives you the advantage of being close by at all times. This means that you can ensure that the property is maintained to a high standard as well as being on hand to quickly resolve any issues that should arise. Guests also really like the personal touch, so being able to say hello, show them a big smile and offer advice on things to see & do all go a long way to bumping up those ratings.
Be sure to get in touch with us today to find out more!
Phone: 9303 9985
Email: [email protected]