Inspired Lite: Building the Homes of the Future Today
4 April, 2018
Everyone likes the latest technology, right? It makes our lives so much easier and more convenient. The latest smart phone, cordless speakers, Netflix, Google Home, Bluetooth headphones; we demand the most up-to-date tech in so many aspects of our lives, so why should home building be any exception? That's why we've launched our Inspired Lite range – to introduce the latest, smartest, most environmentally and technologically advanced building materials and techniques to the Perth market. We want people to get as excited about building the homes of the future as they do about the latest iPhone release.
Despite being well into the 21st century, most builders are still using 20th century technology and techniques in their builds. This means that it takes a small army of bricklayers, plasterers, electricians, plumbers, painters and carpenters to get the job done, which can be a lengthy and expensive process. That's why the Inspired Homes team – the same company that you've grown to know and trust over the last 10 years – has decided to shake things up and bring Perth's building industry kicking and screaming into the new millennium.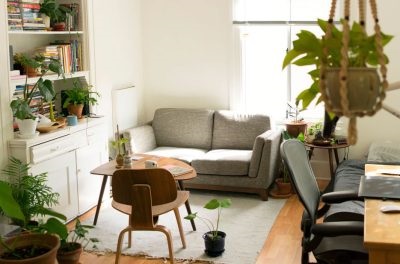 "But how have you done this?" we hear you wonder. "And why would I want a technologically advanced home?" Well, we're glad you asked!
Central to all of our Inspired Lite homes is the use of the revolutionary Masterwall System. This ground-breaking product is a real game changer and delivers numerous benefits including:
Eco friendly and sustainable building materials – better for the environment from manufacture to installation, Masterwall's eco friendly and energy efficient design also means lower heating and cooling costs in the future.
Faster build times – no more sitting around and waiting an eternity while the tradesmen do everything painstakingly by hand. Rather than the usual 260 to 300 days, we can have the job done in approximately 16 to 20 weeks from slab pour.
Cost effective builds – in addition to being a cheaper material, it also drastically cuts down on the labour costs and time delays that are the real killer in the building world.
Straight walls every time – Masterwall does away with human error and replaces it with the ruthless efficiency of 21st century computing and manufacturing precision.
Done upgrading your phone and want to upgrade the way you build your next house? Inspired Lite homes can offer you all of the benefits of the latest technology without sacrificing any of the exceptional quality and award winning standards that you've come to expect from and Inspired homes.
Be sure to get in touch with us today to find out more!
Phone: 9303 9985
Email: [email protected]