Future Proofing Your Next Home
19 October, 2017
Whether you're building your second, third or forever home there's no better time to start planning for the future than now. Of course, you've got to practice what you preach and that is why we're a team of planners always thinking about the future of the homes that we are building and their occupants.
According to population.net.au, Western Australia is home to 2.61 million people (as of 2016). Obviously we will all get older and our needs will change so our questions is – what happens when age appropriate housing is in low supply?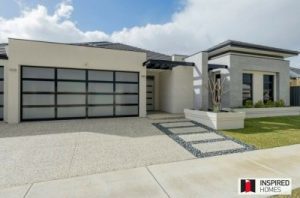 At Inspired Homes we're thinking about you and your home in an effort to future-proof it for your golden years. To do this we've inspired our team to think outside of the box and include:
Smooth and non-slip floors
Wide hallways, door ways and walk ways to cater for wheelchairs
Wheelchair compatible bench tops (height and depth), light switches and door handles
Single storey only
In addition to what is listed above, our team is able to include these features (and many more) into our Dual Occupancy Homes that have been created with the family in mind. You can read more about these homes here.
Be sure to get in touch with us today to find out more!
Phone: 9303 9985
Email: [email protected]