How to Design Your Custom Home: 5 Things You Need to Know to Get it Right
Building a custom home is an exciting process. Rather than choosing an "off-the-rack" design or settling for someone else's idea of the perfect home, you get to be involved in every step of the process and see your vision come to life before your eyes.
That being said, building a custom home means that you have to make more decisions, which means that there's potentially more things that you can get wrong. To help you avoid these pitfalls we've put together the following 5 tips to make sure you end up with an amazing custom home that will allow you to live the lifestyle that you've always dreamed of.
1. Think Ahead
Before you sit down with your architect or builder to design your custom home, make sure you consider how long you plan on living in the house and how your needs and lifestyle might change over time. Are you planning on having kids (or having more kids if you already have them)? Do you need room for visiting friends and family? How long do you plan on living in the house? If you're still planning on being there into old age then you're going to have to account for things like reduced mobility and easy access.
The most important thing is to design a home that isn't just ideal for you right now, but will be suitable for years to come.
2. Design for Style & Function
There's always a bit of a balancing act between style and function when designing a custom home. You definitely want something that expresses your unique personal style, but it also needs to be functional and practical as well. You'll be living in it every day after all.
Think about the lifestyle, hobbies and needs of the whole family and then factor these into the design when you're designing elements like the kitchen, storage spaces and living & entertaining areas. You don't want to be stuck with something that looks amazing but is completely impractical!
Future resale value is also something to keep in mind too. Designs that are really wacky/out there might suit your tastes, but they can often be tricky to sell and can detract from the value of the house.
3. Keep an Eye on Your Budget
When you're designing a custom home it can be very tempting to get carried away with all of the bells and whistles that you're able to include. Work out what features are important to you and then factor these priorities into your budget. If you don't really need Italian marble benchtops, a state-of-the-art home theatre and an indoor spa/sauna then there's no point going over your financial limits to include them.
Remember, the ideal custom home is one that is financially sustainable in the long term, so make sure you have a clearly defined budget going into the process and do everything you can to stick to it.
4. Choose the Right Builder
This is perhaps the most important decision you'll make in the whole process. Do your research and choose a trustworthy, reliable builder that has a track record delivering great custom homes to happy clients. You need a company that you can easily communicate with and that can provide you with a clear timeline for the design and construction of the project.
Beyond that, you need to find the right company that 'gets' your vision and has the knowledge and experience to turn it into reality on time and on budget.
5. Listen to Expert Advice
If you've chosen the right architect and builder to work with then they'll have a wealth of experience that you can draw on to help you make the right decisions. It's important that you don't compromise on your vision, but if they have advice on ways to improve the project or that will help you avoid potential mistakes then it's important to take their advice on board and give it serious consideration.
Building a great custom home is a team effort and you're all working towards the same goal, so make the most of any expert advice that comes your way.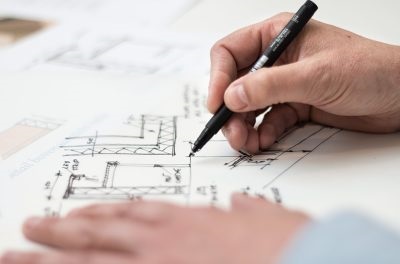 Do you have a vision for your ideal custom home and are looking for the right building company to help you bring it to life? Our expert team can ensure an exceptional experience from the first meeting right through until we hand over the keys to your amazing new home.
Be sure to get in touch with us today to find out more!
Phone: 9303 9985
Email: [email protected]