Iluma Private Estate: The Location for Those That Want it All
19 March, 2018
You know the old expression about not being able to have your cake and eat it too, right? When choosing a location to build a new home, you always have to trade off factors like travel distance, lifestyle factors and cost and eventually end up having to sacrifice one in favour of the other.
With our sales office just completed for Mirvac in the new Iluma Private Estate in Bennett Springs, we think we've discovered an area that comes as close as possible to letting you have it all. Stylish homes, a vibrant community, picturesque landscapes, fantastic amenities, entertainment and recreation opportunities nearby – the list goes on. Whether you're looking to build a home to live in or for and investment property, what more could you possibly want?
Location
We know that Bennett Springs might not sound like the most desirable location at first glance, but trust us when we say that definitely changes when you look a bit closer. Major arterial roads, well serviced bus lines and a fantastic network of cycle lanes means that you're never too far away from any of Perth's most lively destinations no matter what your mode of transportation.
Jump in your car and you're only 25 minutes from the hustle and bustle of the CBD and all of its dining, shopping and entertainment splendour, 25 minutes from kicking back and relaxing at the beach, 20 minutes from jetting away on holiday at the airport and just 10 minutes from the Swan Valley and all of its gourmet destinations. Fancy a coffee, a meal or a browse through some quaint & quirky shops? The historic town of Guilford is less than 10 minutes away. To be honest, chowing down on burgers and pea & ham soup by the open fire at Alfred's Kitchen is so good it's almost reason enough to make the move!
Lifestyle
No matter what your stage of life you're at, Bennett Springs really does have something for everyone. A stone's throw from the Swan Valley, it's a food & drink lover's paradise with a vast array of award winning vineyards, craft breweries, amazing eateries, gourmet provedors and lots, lots more right on your doorstep. Had a few too many wines over lunch? Not a problem! Home is only a short cab or Uber drive away, and life's too short to not have those extra couple of glasses when you're in the mood for it, right?
Blessed with an abundance of sunshine and great weather, Bennett Springs is also ideal for those that live an active lifestyle and like making the most of the great outdoors. In addition to possessing some of the city's finest bushwalking and mounting bike trails, there's also major sporting precincts, an aquatic centre and a yoga studio too.
The area also has plethora of other amenities essential for a happy, healthy and convenient modern lifestyle – great schools, day-care & early learning centres, major shopping centres, farmers markets, hospitals and medical clinics.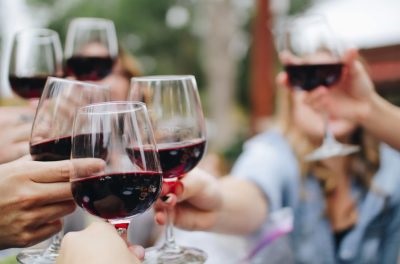 Pegasus Park
Speaking of great weather, Iluma Private Estate also features an amazing, ground breaking public space featuring future-focused technology for the whole community: Pegasus Gardens. You'll be able to charge your phone and browse the web with free Wi-Fi from its revolutionary 'smart benches' while the kids enjoy the open play space, grassed sports area, half basketball court, trampoline or running track.
As you can see, Bennett Springs really is the location that can offer you the chance to have it all. With house & land packages starting from $420k, we can get you started on the journey to owning or investing in your own slice of this amazing, unique lifestyle today!
Be sure to get in touch with us today to find out more!
Phone: 9303 9985
Email: [email protected]