Kitchen Trends to Watch in 2018
As always, the start of the new year means keeping your eyes peeled for new trends and 2018 is shaping up to be the year of the kitchen! It's no secret that the kitchen is not just the heart of the home but it is also the merging point for your interior design aesthetic and features throughout the rest of your home.
So let's talk about what kitchen trends we're about to see in 2018.
Nature Influenced, Two Toned Kitchens
Two toned kitchens with infusions of natural colours like clay, gold and copper are set to be very popular this year. Pair these with hues of natural green tones and you're on track to have a very on trend kitchen.
Blue Kitchens
That's right, blue kitchens! Surprisingly a blue kitchen infuses a bit of old, rustic charm into your space, even if it's a contemporary design. You can use a range of deep blues to give your kitchen a bit of character even if it's brand new.
Dark Kitchens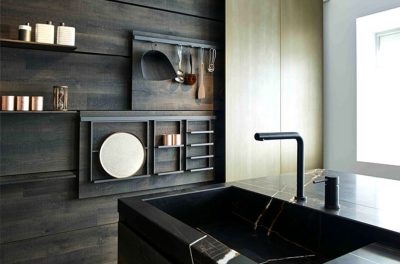 When you're looking for kitchen inspiration you're bound to see a dark kitchen. It's easy to dismiss these as too bold for your taste but actually…they're going to be very popular. We're not talking about pure black kitchens here, you can offset your darker colours with lighter and brighter colours as well as some contrasting hardware to add depth and interest to the heart of your home.
Industrial Kitchens
Industrial styling is quite popular right now and we're expecting to see lots more in 2018. What classifies something as industrial? It's finding the right balance of combining things like dramatic marble counter tops and splashbacks with warm surfaces like wooden cabinetry to achieve the ultimate contemporary composition.
Be sure to get in touch with us today to find out more!
Phone: 9303 9985
Email: [email protected]