Living the Urban Life in Mojo Urban Living
The way we live is changing.
Blocks are getting smaller, but the desire for inspiring designs that maximise style and substance is not. The Urban Collection offers the solution – terrace homes that provide substantial living spaces and all the features you expect of a 2 storey home, at a fraction of the cost!
Today's feature – Mojo Urban Living in Cockburn Central North has been specially designed for this new way of living.
Mojo is an innovative new house and land development by Rowe Group that's all about you! As the first integrated community development in the exclusive up-and-coming precinct in Cockburn Central North, you'll join a colourful, cutting-edge community close to all the action.
Why Mojo?
Mojo provides the best of both worlds – and it's changing our idea of what's important in life.
"At Mojo you own more than a house – you own life. For around the price of an apartment you get a spacious three or four bedroom home with your own front door, double garage and backyard – and no strata fees. It's affordable, liberating lots on real land, close to transport connections, shops, cafes, parks and a world of possibilities."
Mojo is not only close to Cockburn Gateway Shopping Precinct, satisfying all of your retail, culinary and entertainment needs, it is also right next to Cockburn ARC – the City of Cockburn's state-of-the-art recreation and aquatic centre. Living in Mojo you won't be far from the action, with Fremantle, the City, and Coogee Beach all within a 20 minute drive!
Why the Urban Collection?
Whether it's time to upsize from a unit or downsize from a large family home, the modern townhouse is becoming an affordable choice for many buyers. These high-quality, low maintenance homes are proving to be the ideal long-term solution for many buyers, including young couples and busy families.
Townhouses are gaining a lot of momentum in WA at the moment, and although they were typically found in the inner city, townhouse lots are now popping up in new subdivisions both north and south of the river. Part of this popularity is that they are highly affordable and allow homeowners to get into a 2 storey home for a fraction of the cost. They are usually close to amenities and public transport and offer low-maintenance or lock and leave living which is also popular amongst older homeowners.
Homes range from a single storey to 3 storeys high, and usually have front and back gardens or courtyards. Also, most townhouses usually have there own title which means you own the land & the house it sits on.
But Wait… There's More!
We also have our new Brooklyn Display Home coming to Mojo very soon! So you can see for yourself why an Urban Collection home in Mojo is the perfect pairing.
The 'Brooklyn' is inspired by New York apartment living. With a focus on low maintenance, lock up and leave living, this home is perfect for those with busy lifestyles looking for something simple but with the wow factor you would expect in NYC!
The Brooklyn isn't the only design that would be perfect for Mojo Urban Living; we have a number of designs that would suit any size block and highly encourage you to…
Be Inspired by Our House & Land Packages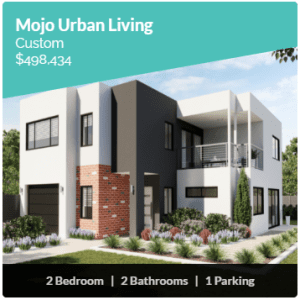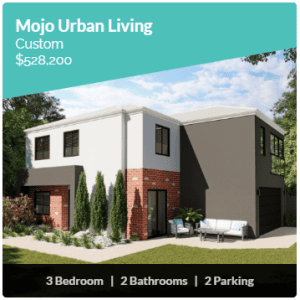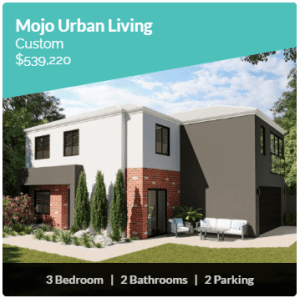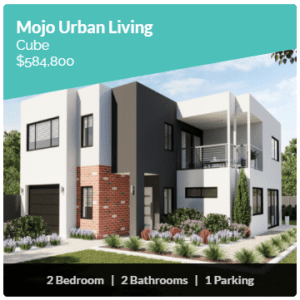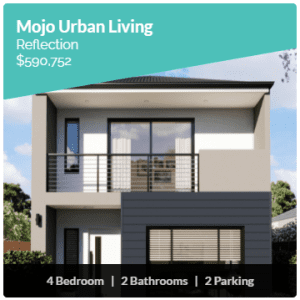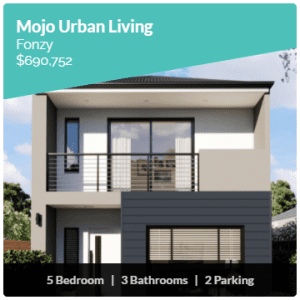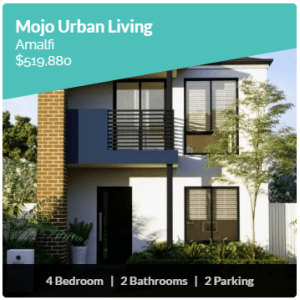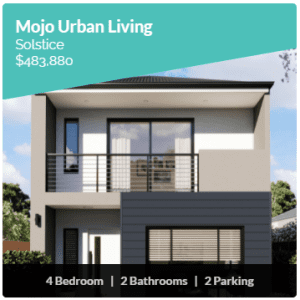 Still not convinced? For a limited time only you can take a further $10K off your house and land package! But hurry there's only a few lots left at this price.
Be sure to get in touch with us today to find out more!
Phone: 9303 9985
Email: [email protected]