Not Every Home Can be a Tesla Smart Home
Its true. Not every home can be a Tesla smart home. But ours can!
At Inspired Homes we're constantly pushing boundaries, being innovative and surprising our clients and our latest display home is no different!
What is a Tesla Smart Home?
Since the opening of our display home we have been inundated with enquiries from people wanting to know more about the incredible amount of technology that we built into this home, the most popular being the Tesla Powerwall. So, there's no better time to talk about the Tesla Powerwall and tell you why it's so amazing.
What is the Tesla Powerwall?
The Tesla Powerwall is a rechargeable lithium-ion battery storage system. It stores unused solar energy that is collected from your solar panels and uses it when you're using more power than what you're generating from your solar panels (like at night or when you're using the dishwasher, air conditioning, washing machine and dryer all at the same time).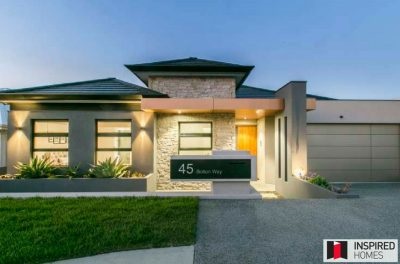 Why Include a Tesla Powerwall in an Inspired Home?
That's easy. Tesla Powerwall's promote sustainability in the housing market, dramatically lower your power bills and raise eyebrows when the time comes to sell your home. Which is good for the environment, good for the people living in the home and great for potential buyers!
Be sure to get in touch with us today to find out more!
Phone: 9303 9985
Email: [email protected]