What You Need to Know About Preparing for a Display Home Visit
Building a new home is an exciting venture. That's why it's easy to get carried away with emotions when you're visiting a display home, and this usually means you're not paying attention to the little details that matter.
As exciting as it can be, visiting display homes should also help you assess whether or not your current lifestyle will be compatible with the home you're considering. This means that you need to be able to look past all of the shiny appliances and trendy furniture and imagine yourself living in the space.
Is it going to be a good fit when you're living in it every day?
In this blog, we let you in on some ways you can prepare for a display home visit so you won't miss out on the details that count!
Do Your Research
Make sure you know the builders who are responsible for the display home you're visiting and do some background research on them.
Some of the important questions to find answers to include: How long have they been in the industry? What are the home designs or types of houses they are best known for? What do previous clients have to say about them? Have they won any award? All of this and more can be found on the builders website, social media or even by visiting the developer in person.
This information is important and will be useful when you're deciding to buy the house. You want to make sure you're dealing with professional and reliable home builders who can deliver what they promise without any setbacks.
The fact that they put a lot of effort into their display home doesn't necessarily mean they have a good track record of looking after their clients.
Make sure you do your homework before you venture out to the display villages. You can do this by checking their website for Excellence in Service Awards and testimonials from previous customers.
Prepare For a Debrief
This is a process that will help you decide whether or not the home you viewed is suitable for you and your family. Although this should be done just after you've viewed the display home, keeping it in mind will prep your brain to keep a lookout on the things you should take note of during your visit.
The debriefing process involves sitting down and reviewing the important details of the display home that can help you in your decision-making. It's all about reassessing your priorities and seeing how the property you've just viewed can accommodate them.
How do you identify these important details? A checklist will help you stay on track.
Create a Checklist
Prepare a checklist before you visit the display home. It should contain the following:
Your needs
Additional furnishing & fittings (do they come with an added cost?)
Any questions you may have for the builder or consultant
After your visit, your checklist will serve as a documented assessment of how suitable the display home is for you and your family. This helps you debrief efficiently.
Take your checklist along with you and write notes as you view the property.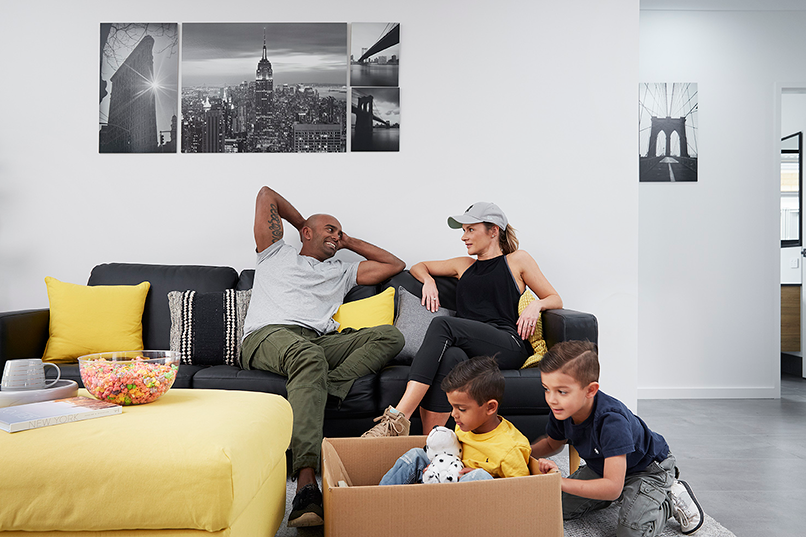 Know What You Need
Not all homes will be able to cater to your needs, lifestyle and family, and that's why it's important to create a checklist to help you identify the ones that do.
Priorities you need to consider include:
How much space you need (including bedroom sizes, bathrooms & ensuites, storage space and living, dining and alfresco areas)
The minimum number of rooms you need to be comfortable – How big is your family? Do you need a guest bedroom?
What additional features do you require? Do you need an outdoor kitchen or space for your hobbies & interests? Do you work from home and need office space?
The flow and functionality of the house – Is it practical? Does it suit your lifestyle?
Your budget – Can you afford it? Will you be able to sustain the mortgage payments over the long term?
Schedule for the Family
If you're not going to be the only one living in the house after you've purchased it, you shouldn't be the only one to view it.
Bring the entire family to get their input and perspective on the home. You'll be surprised by the little things your kids might notice that can help you decide better.
It's also a great excuse for a fun family outing, so why not make a day of it and head out for a meal afterwards?
Get Out There and Start Viewing!
Now that you're properly prepared, the next step is to get out there and start viewing some display homes! Just remember the steps we've outlined above and you'll save yourself from getting carried away and making the wrong decision.
Speaking of display homes, you really need to check out our brand new Oasis and Dualis display properties!
Be sure to get in touch with us today to find out more!
Phone: 9303 9985
Email: [email protected]