The Casablanca: Everything You Need is Right Nearby
10 December, 2018
Ever wondered about what your life would be like if you didn't have to travel so far to do the things you wanted to do? If you were living in Piara Waters – the location of our Casablanca display home  – you wouldn't have to!
With fantastic natural beauty, great schools, loads of shops and lots more easily accessible facilities, it's the perfect location for those that like getting out and about and enjoying life to the fullest in their own neighbourhood.
Check out the information below to learn more about the healthy, active lifestyle you could lead by building one of our amazing new homes in the same area.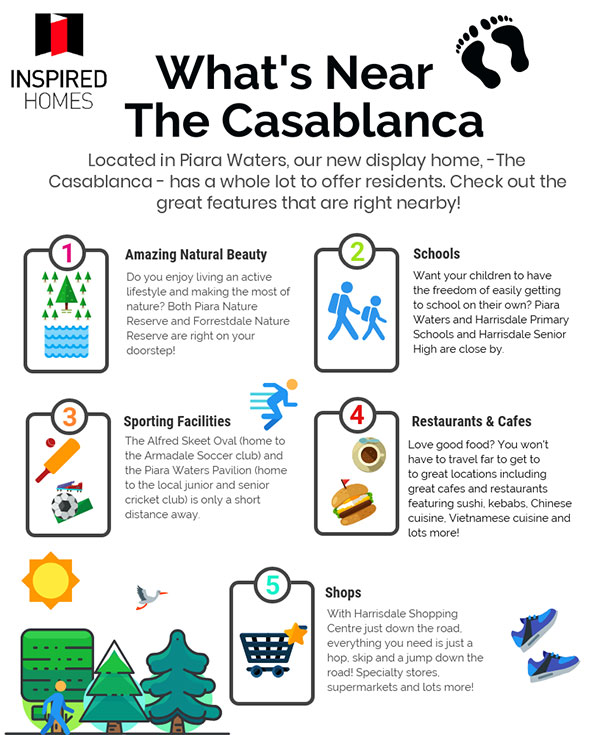 Be sure to get in touch with us today to find out more!
Phone: 9303 9985
Email: [email protected]