The Colour of 2018
8 December, 2017
The powers that be have spoken and announced the colour of 2018 – Black Flame.
Essentially Black Flame acts as a black curtain in your interior styling. It allows the other elements in your home to take centre stage while keeping your room feeling ambient and spacious.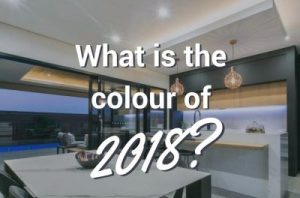 It's Surprisingly Versatile
The blended colour tones in Black Flame are a mix of of black and navy, two classic colours we've seen being used in Perth for years. The black hues in this colour creates what can only be described as a bold, un-distracting silence while the navy hues add a contrast of depth and interest.

How To Use It
Use this colour correctly and you will have an awe inspiring colour palette that your friends and families will be jealous of, use it wrong and you will be living in the most fabulous Black Flame cave in Perth!
This colour exists as a standout colour so use it carefully. We will be using it on statement walls, maybe as a matte finish in ceilings in rooms that get a lot of natural light and potentially we could experiment with it on cabinets as well as interior and exterior doors.
Thankfully Black Flame is going to compliment a lot of existing colour palettes so your husband doesn't need to worry about you wanting to renovate. If you want some advice on how to best use Black Flame or want to show us how you've used it, get in touch with us!
P.S. we've actually used Black Flame in our Bolton display home, you can check it out here!
Be sure to get in touch with us today to find out more!
Phone: 9303 9985
Email: [email protected]