The Bolton: The Cutting Edge Home You Need for Your 21st Century Lifestyle
Did you know that we're currently living through what experts are calling the "4th industrial revolution"? Amazing new technologies are being made accessible at a rapid rate and are blurring the lines between the physical and digital spheres. This means a home can be so much more than just bricks and mortar these days, yet most Perth builders are stuck firmly in the previous century when it comes to the way they design and build homes. That's why we decided to push the boundaries with our latest home, the Bolton.
Energy efficient, intelligently designed and full of cutting edge technology perfectly suited to a 21st century lifestyle, it's a perfect example of what can be achieved if you're prepared to think a little outside the box and embrace the power and possibilities of smart technology, such as the following inclusions.
The Tesla Powerwall

With rapidly rising energy costs and an increased awareness of climate change, energy efficiency has never been a more pressing issue for Australian households. While solar panels are nothing new, thanks to the Tesla Powerwall you can access free renewable solar power around the clock with its rechargeable lithium-ion battery. This means lower power bills and a smaller carbon footprint, so it's a win both for the environment and your hip pocket.
Actron Que Air Conditioning

We've used Actron Air in our homes for a long time due to their great reliability, but they've really stepped things up with the Que. Internet and smart tech integrated, it enables you to control your air conditioner remotely from an app on your phone, monitor your energy usage and create different cooling zones in your home for increased efficiency.
Legrand Smart Lighting and Shutters

Turning on and off lights and opening and closing your shutters manually is so last decade! With Legrand smart lighting and shutters you can control both with push button radio controls in your home. That's kind of cool, but the system really takes it to the next level with full internet integration. Being able to use an app to control all of your lights and shutters means:
Increased security by being able to activate the "presence simulation function" while you're away. This means the system will randomly open & close shutters and turn lights on and off to make it look like someone's home. How cool is that!?
Less energy wastage as you're able to monitor any lights you've accidentally left on or shutters you've left open (thus wasting air conditioning power) and rectify the situation from your phone.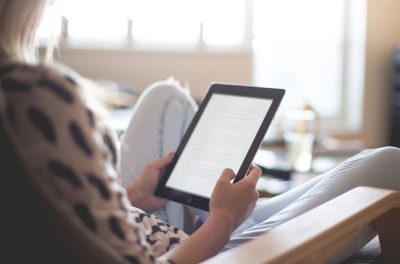 Legrand Excel Life Power Points

You know what else is so last decade? Normal, boring old power points. One of modern life's great pleasures is having access to lots of fantastic gadgets, so why should you have to go hunting for an adaptor when you want to charge them? The Bolton comes fitted with Excel Life Power Points so you'll never have to worry about this again. Equipped with a Type A and Type C USB port, this hybrid style fitting caters to all your current and future charging needs.
Lots of old sci-fi movies predicted that the 21st century would have us living in futuristic looking high rise towers and driving flying cars, but the reality of the situation is that cutting edge homes like the Bolton look pretty much the same as the rest of the stylish and comfortable contemporary homes we build. What sets it apart is the intelligent use of smart features and the latest internet integrated technology to make living in it more easy, comfortable, energy efficient and secure.
Be sure to get in touch with us today to find out more!
Phone: 9303 9985
Email: [email protected]