Don't Believe the Hype: Things are Looking up for Perth First Home Buyers
The issue of housing affordability has been getting a lot of attention in recent years. Listen to most media outlets and you get the impression that it's all doom and gloom. Young people today, or so the popular narrative goes, are useless at saving, spend what little money the do have on avocado toast and have the odds so heavily stacked against them that they might as well give up on the thought of ever owning a home of their own.
We're here to tell you that this just isn't the truth. Sensationalist bad news stories might help sell newspapers, but the fact of the matter is that there are loads and loads of positives for Perth based first home buyers at the moment. If you're considering purchasing your first home soon and are looking for a bit of encouragement then make sure you check out the plentiful reasons people in your situation have to smile (hint: there are more than you'd expect!).
Record Low Interest Rates
It's common to complain that things are difficult for young people nowadays and that previous generations had it so much easier, but did you know that home owners in the 80's and 90's had to contend with interest rates of over 17%? Given that most standard variable home loan rates are now sitting at historic lows of about 3.6 to 4%, it means that mortgage repayments are going to put you under a lot less stress than it did when Cold Chisel were in the charts and mullets were all the rage.
Better Negotiating Power
Thanks to a post mining boom slowdown in the WA housing market, land developers and builders have been forced to be more competitive and offer promotions to gain sales. This means that savvy house hunters – first home buyers included – are able to negotiate themselves a much better deal.
Lower Prices & Better Options
If you wanted to build your first house during the peak of the boom, your only viable option was to look at far flung suburbs like Alkimos or Baldivis. Thanks to a fall in house prices, it's now more feasible to purchase a lot for a competitive price in a more desirable area.
The First Home Super Saver Scheme
It often seems like the government isn't doing anything to help first home buyers, but that's just not the case. The First Home Super Save Scheme was introduced in 2017 and allows people to contribute additional funds to their superannuation account that can be withdrawn for a home loan deposit at a later date. This helps you save and reduces the amount of tax you'll have to pay. Bonus!
Perth is Australia's Most Affordable City
According to the HIA Housing Affordability Index, Perth is now the most affordable housing market in the country and it's a great time to enter the market! The numbers don't lie folks! If you're looking to build your first home, there's quite literally no better place to be than right here in Perth.
Keystart Home Loans
In addition to the Federal Government's $10,000 First Home Owners Grant and First Home Super Save Scheme, the State Government has also given first home owners a hand with its Keystart Home Loans. Designed to help eligible people buy their own homes through low deposit loans and shared equity schemes, it's another reason for WA based first home owners to be much more optimistic about the prospect of getting into a home of their own.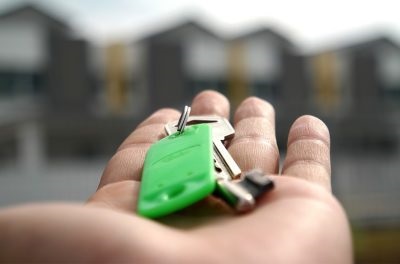 Get Inspired Today!
We hope that our snippets of good news have given you a whole new perspective on your position as a first home buyer in Perth. There really are a whole lot of reasons to get excited about home ownership, and at Inspired we have a range of fantastic home designs perfect for those looking a capitalising on these favourable conditions and build a home of their own.
Be sure to get in touch with us today to find out more!
Phone: 9303 9985
Email: [email protected]