Tips to Achieve the Ultimate Scandi Look
If there's an interior style that is on trend right now it is #scandichic. It's been around for so long that is clearly a design trend that's here for good. All the major retailers are selling Scandinavian furniture from Freedom to IKEA so here are our tips to help you achieve the ultimate scandi look in your home.
Tip 1. Flooring
Say goodbye to wall-to-wall carpeting (and all that hidden dust!) and say hello to light wood flooring, which is the essence of Scandinavian Design.
Wooden flooring is great because it is hard wearing and really stylish. We don't recommend installing wooden floors in wet areas like your bathrooms and laundry because if they are exposed to moisture they can warp so best to keep them in highly used areas that you want to show off like your living room, dining room and hallways.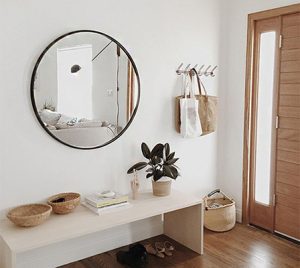 Tip 2. Colours
Choosing the right colour palette is vital for any interior design styling not just Scandinavian. For this #scandichic look you want to have a blank canvas of white walls and mix them with cool grey and blue textiles (cushions, rugs, throw rugs etc.) As well as these you can use delicate pastel colours like pinks and teal.
By choosing this colour palette you're adhering to the simplicity of Scandinavian design and also highlighting your individuality with cooler colours.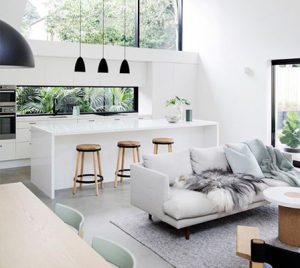 Tip 3. Mix Your Materials
If you ask anyone "what is the first thing that comes to mind when you think of Scandi design?" We bet the first thing they will say is wood. If you are really committed to Scandinavian interior design then cladding or panelling your walls (and even your ceilings) in wood is a sure fire way to up the wow-factor of your house.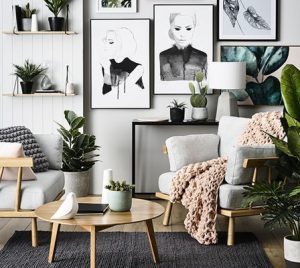 Tip 4. Furniture
If cladding your walls and ceiling isn't achievable you can easily integrate wooden pieces by selecting the right décor. There is a ton of great furniture on offer at the moment from places like Freedom and IKEA that have just expose just the right amount of wood without going overboard.
Remember that when choosing your furniture try and be minimalistic with these wooden highlights. Use this image of a wooden coffee table and an upholstered couch with wooden legs as your inspiration to keep things simple and on trend.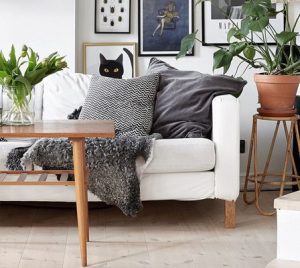 We've never been more excited to share our tips on a design trend before so please keep us updated with your pictures! If you need to talk to anyone about introducing some #scandichic into your home give us a call!
Be sure to get in touch with us today to find out more!
Phone: 9303 9985
Email: [email protected]