Top 5 Home Design Trends for 2020
17 December, 2019
2020 marks the start of a brand new decade, so what better time to rethink your home design when planning your next new home build? The design landscape for the 2020s is shaping up to be extremely interesting and exciting as designers and architects reassess what's possible and cater to the demands of a changing home buying market.
If you want to keep up to speed with these changes – and possibly pick up some inspiration for your next new home – make sure you check out the rest of this blog to learn more about the top 5 home design trends for 2020.
The "Unkitchen"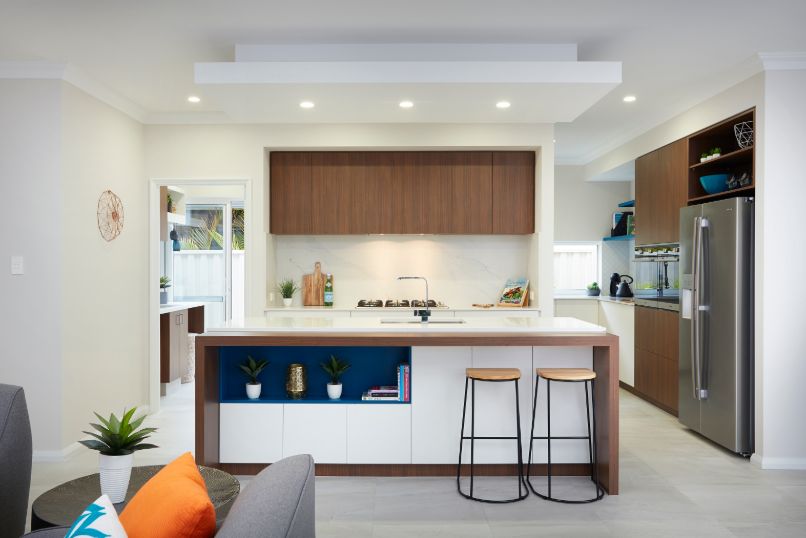 Australia is a nation of food fanatics, and as such, the kitchen is often viewed by many as the most important room in the house. As time goes on, contemporary kitchens are moving away from the more clinical and functional spaces we're used to and are beginning to integrate touches of furniture-like elements that reflect the personalised feel found in the rest of the home.
Elements like bespoke cabinetry can help to hide the more functional aspects of your kitchen and completely change their look and feel.
Wall Panelling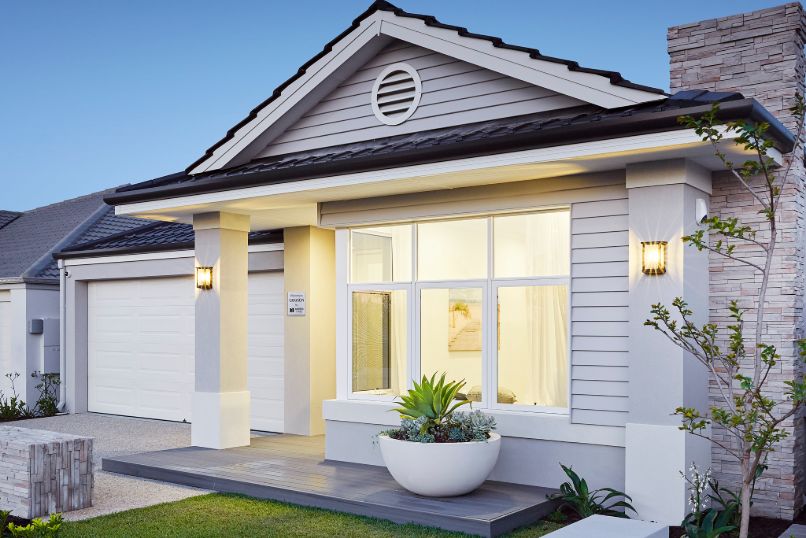 For those looking for an affordable solution that will give your interior spaces some extra "wow" factor, wall panelling is a designed trend set to soar to new nights in the new year.
Whether it's used to add some extra pop to your bedhead wall or to cover an entire room, this budget-friendly material works just as well for a renovation project as it does for a new home build.
Arches & Curves
Arches and curves are set to play a big part in home designs in 2020 because of their ability to add a feminine touch and create softness in spaces that would otherwise be filled with hard surfaces and straight lines.
Architectural elements that can be adapted to embrace more rounded edges include arches, circular windows and curved walls – techniques that have been made a lot more accessible by technological advances that have allowed architects to challenge traditional structural boundaries.
Terrazzo
A composite surface made up of chips of marble, glass and stone, Terrazzo has been building in popularity of the last few years, and we're tipping 2020 is the year that the Terrazzo revival really takes off.
Whether used in a bathroom, kitchen or outdoor space, it has a fantastic ability to add texture and interest to a space. For those looking to achieve a similar look on a budget, lots of tile manufacturers now offer look-a-like products.
Geometric Patterns With Balance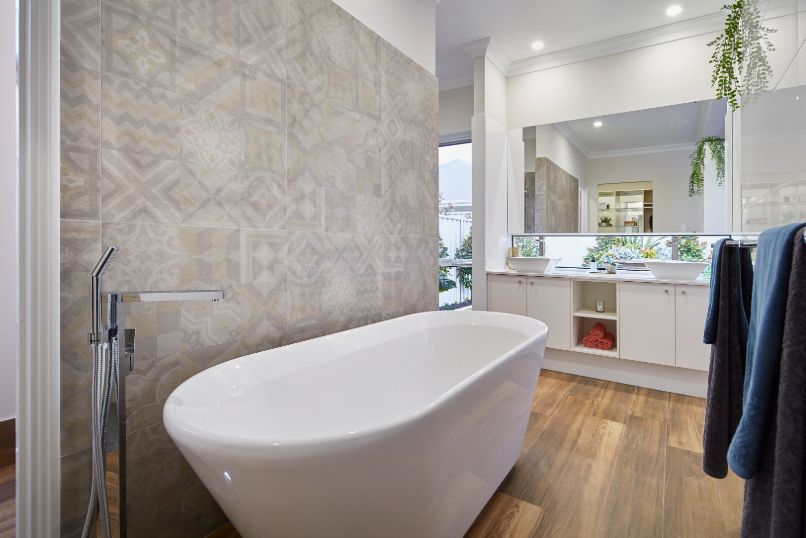 These patterns have been popular for a while now, but with geometric patterns being available on a wide range of home design elements including tiles, pavers, wallpaper, furniture and light fixtures (to name just a few), it can be very easy to overdo it.
As home designers and architects become more familiar with working with geometric patterns, we're predicting that 2020 will be the year of geometric balance. Bold and vibrant geometric patterns will be used to make a statement, but they'll be used with more restraint and balanced with more classic and contemporary patterns.
Be sure to get in touch with us today to find out more!
Phone: 9303 9985
Email: [email protected]