Top 5 Things to do in Isolation
2020 has certainly not turned out the way most of us imagined when we were counting down on New Years Eve in 2019! The COVID-19 crisis has shown us all that our home is more than just a roof over our heads – it is our sanctuary.
With so many of us being previously time poor our homes have been left to the way side, but there is always some light at the end of the tunnel, and we have come up with our top 5 things to do around the house while you are in isolation.
1. Marie Kondo Your Kitchen
Marie Kondo developed her methods for tidying up kitchens by following chefs and noting how they worked to create practical tips you can use in your own kitchen.
Transfer your dish and hand soaps into clear pump bottles to avoid the visual noise of labels

Clear your bench top of as much clutter and unnecessary items as possible
Keep only the dishes and cups that "spark joy" (i.e. you can throw out those sippy cups your kids used 10 years ago)
Buy some draw organisers and use them for more than just cutlery
Try to consolidate duplicate items down into one storage container or bag to help save space
Check your use-by-dates on herbs, spices and tin food
2. Clean Out That Linen Cupboard That Leads to Narnia!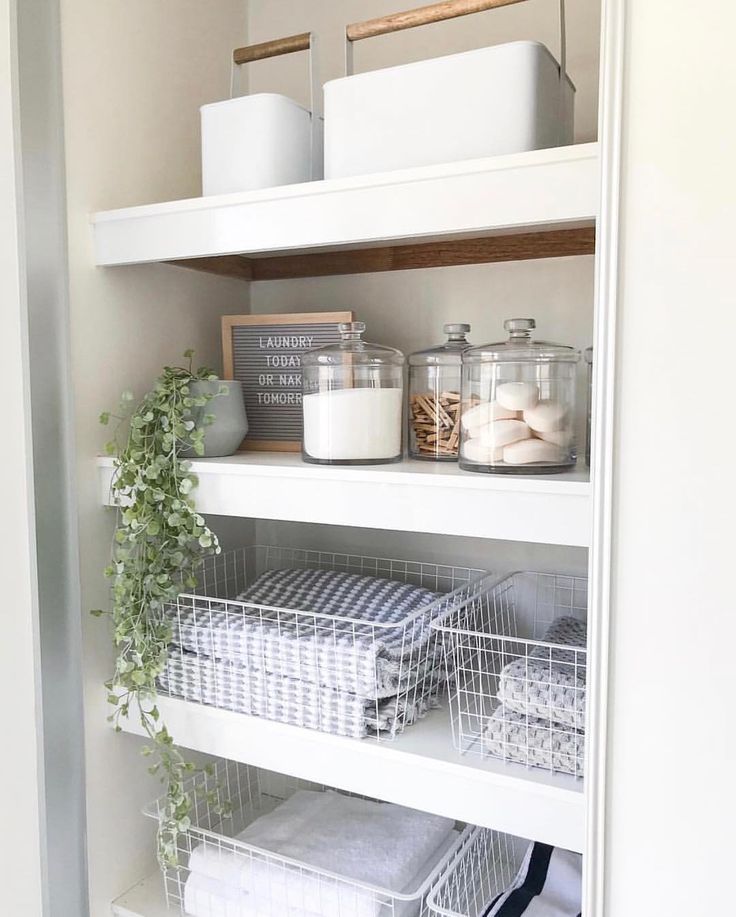 The linen cupboard tends to be the messiest part of the house that we dread tidying and often avoid all together, so here's what to do:
Purchase handy baskets, trays and boxes to place items
Pull everything out of your linen and organise into piles
Group your items according to use or room
Fold sheet and doona sets and place them inside of one pillow case
Place towels in colour and size order
Place bulky items such as blankets and extra pillows in dust protectors or space bags
Add some love to the area by placing a fake plant or pretty jars to motivate you to keep it clean moving forward
3. Get Out in the Garden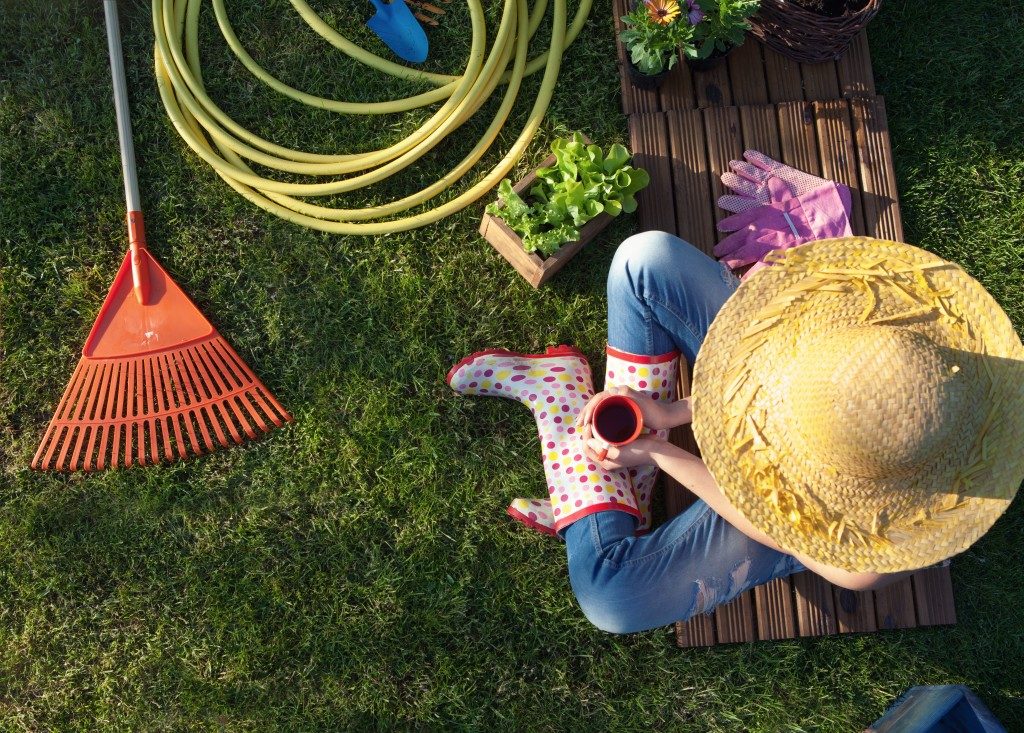 With Australia's amazing weather we have a great opportunity to seek some solace in the great outdoors in the privacy of our own home.
Many of us have gardens that could do with some TLC and what a better time to give it some love than during a lockdown.
Get yourself a good pair of garden gloves especially if your garden is quite overgrown as there may be a few creepy crawlies that have made a home out there
Remove any rubbish from the garden, such as old and faded equipment
Rake your lawn to remove any debris before mowing
Rake your mulch and apply fresh mulch ready for the upcoming season
Get some pruning shears and try to get some symmetry going. Don't be afraid to have some fun and be creative with shapes. If it doesn't work out it will grow back and you can try again in a few months
Check all your items outside such as tools, sheds, fences etc. we often don't realise something is broken until its too late
4. Clean Those Gutters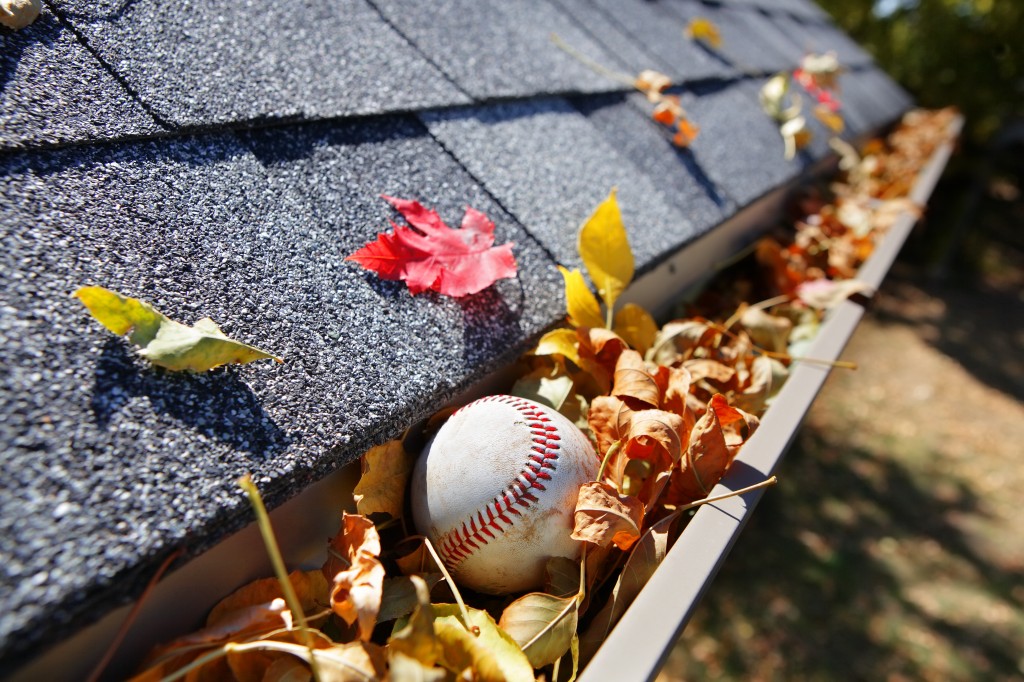 Gutters are probably the last thing you think about when you think of your home, but really they are one of the most important components and pose a number of risks all year round if they are not properly maintained! Depending on the season they can be a large fire risk during the hot Australian Summers and can cause immense water damage to your home if they overflow in Winter.
Start by ensuring you have a safe and secure ladder that is tall enough to reach the gutters
Get a good pair of gardening gloves and a small shovel to help with debris removal
Start by working your way around areas that are exposed to trees or foliage as they tend to fill up the quickest
It is also a good idea to install some gutter guard or mesh on the areas that are closest to the down pipes as this will also help prevent a build up of debris in those areas
5. Create a Zen Room or Meditation Area for Yourself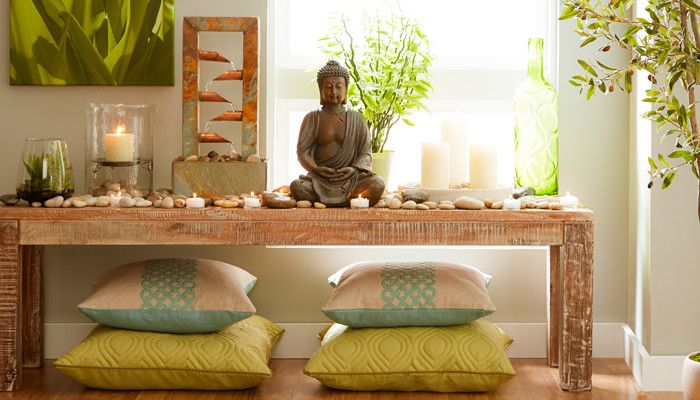 During this stressful time it is important to take some time for yourself. We live in such a fast paced world that we often don't have time to even think about sitting still for 5 minutes, but if COVID-19 has taught us anything, its that taking time out to just stop is fundamentally important to our health and well-being.
No matter how much you like to meditate, it helps to have a room in your home with décor specifically dedicated to relaxing, even if it's just a quiet place to sit and read a book, we need a space to disconnect from technology and reconnect with ourselves.
Find a suitable area or space within your home that is away from devices and distractions such as TV's and computers and is clean and uncluttered
Add some touches like a nice rug or floor covering or a comfy cushion that you can sit on
If you don't want to sit on the floor, locate a comfortable chair and place it in the space
If you have natural light that can shine on you it is a fantastic way for your body to absorb vitamin D, a critical nutrient that prevents bone loss and reduces the risk of heart disease, weight gain, and various cancers
Add a real life plant or tree to the space as mediation is all about connecting yourself – mind and body – with nature and your surroundings
Add a scented candle that you can burn for aromatherapy to soothe the soul, the mind, and the body. Evidence shows it boosts the immune system, relieves muscle pain, and reduces or eliminates stress
Depending on your preferences, the last step is to sit down with some relaxation or mediation music (no lyrics) which is particularly beneficial for those who live in a busy city area, where the sounds of traffic, trains, and sirens can be heard
And finally, don't forget that even though many social events have been postponed or cancelled, and we are unable to go out and live a normal life routine, keeping in touch with friends and loved ones is so important so don't forget to pick up the phone and call someone today.
For more information about Inspired Homes get in touch with us today.