Turn Your Pool Into a Soothing Mineral Bath
You might be wondering why we're doing a piece about soothing mineral bath swimming pools in autumn. Who wants to go swimming in winter? Have we gone crazy?
Thankfully, no we haven't. If you're planning on building a home then including a swimming pool is definitely something you should be considering. It'll be summer again before you know it, so don't let the cooler weather lull you into a false sense of security that will leave you hot and bothered with nowhere to go when that first searing hot day rolls around.
With an abundance of sunshine and soaring summer temperatures, it's no wonder home swimming pools are such a popular in Perth home designs. Less popular, however, are the harsh effects of pool chemicals on your hair, eyes and skin. We've all been there – red & irritated eyes, dry & scratchy skin and faded, damaged hair. It's enough to put you off having a dip in the first place!
Now what if we were to tell you that you can get rid of these nasty side effects and replace them with the soothing benefits of a mineral bath. You might think that we've gone crazy again, but trust us when we say that it's really possible.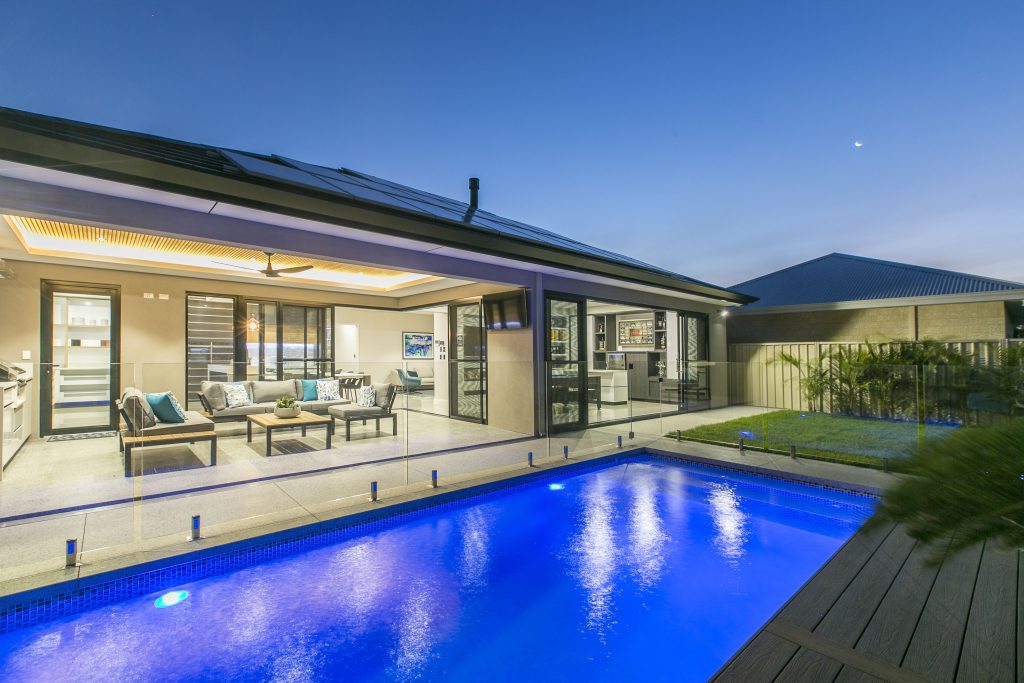 Thanks to our partnership with Boardwalk Pools we're now able to offer an amazing new chemical free pool as part of our fantastic home designs. Having recently included one in our Malbec display home, we can vouch for their stunning aesthetic appeal and soothing mineral properties (some of our staff kindly volunteered to test it out by having several swims over the course of last summer).
What's the secret to this miraculous invention you ask? Turns out it's Astral Pool's Acqua Therepé.
Designed to replace conventional pool salt, its unique blend of minerals has been specially formulated to soften pool water and provide health benefits for the skin, hair, eyes and nervous system, so rather than suffering irritations you'll leave the water feeling refreshed and revitalised.
As an added bonus it also prevents staining, and calcium & scale build up too, so it helps cut down on maintenance costs.
Be sure to get in touch with us today to find out more!
Phone: 9303 9985
Email: [email protected]