Winter Survival Guide
27 June, 2017
If you're like us as soon as the colder months approach all we think about is comfort food and snuggly blankets.
Well…  we've decided to put down the chocolates and do something a bit more productive this winter and create the ultimate winter warmer mood board for all of you. Whether you're looking at renovating, redecorating or you're about to move into your new home this will give you the #inspo you need to beat the winter chills and avoid those Tim Tams.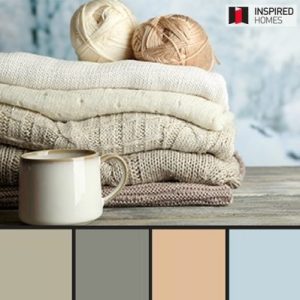 We've mixed warm tones with natural colours that you would find in WA and added in a cool blue to keep this colour palette relevant all year round. The best thing about this though is that when it comes to doing a bit of redecorating all these colours are neutral enough to mix with your existing designs and colour scheme!
Be sure to get in touch with us today to find out more!
Phone: 9303 9985
Email: [email protected]