Our Team
Competent staff is the key to our success and being able to service our clients in a timely manner. Below is a list of staff and their roles within our company. We don't need to sell you our product, it speaks for itself…… And we have a team of knowledgeable and talented staff who are able to assist you with your building needs!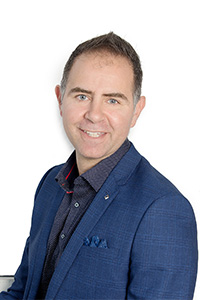 Vas Spaseski – Managing Director
REGISTERED BUILDER #14598, Diploma in Building, BA Grad Dip Urban Design MPIA CPP 2015 40 under 40 – Finalist Vas's passion for building started on a very different path than most builders as a town planner. As a qualified Senior Urban Designer with over 15 years experience in planning and urban design working at Feilman Planning Consultants, Roberts Day, Master Plan and Allerding Burgess before joining Burgess Design Group. Vas's experience has included both design and statutory implementation of a broad range of rural, industrial and urban projects. In recent years Vas has focused on design and implementation of a number of large integrated communities including Transit Orientated Design, Traditional Neighbourhood Design, New Town Master Planning and Sustainable Urban Design in both Western Australia and the east coast of Australia. Vasko has also attended a number of Professional Development study/research tours and courses throughout his career including:• In 2002 he attended a study tour of Melbourne/Sydney focusing on extensive research with focus on built form, alternative transport modes and existing benchmark projects as well as a research tour of Melbourne concentrating on analysis on laneway design and mixed use precincts together with light rail as an alternative means of transport; and• In 2003 he completed the Sustainable Urban Design course at Murdoch University which focused on an innovative response to sustainability objectives and changing lifestyle requirements. Vas's has exceptional design skills and is able to graphically articulate planning proposals for community and stakeholder interpretation. Vas has developed his own graphic representation style, designing site analysis plans, opportunity and constraints diagrams, detailed area plans and master plans. This love of designing and creating spilled over into his love of building and in 2007 started Inspired Homes with his partner Danielle. 10yrs on and as Managing Director, his main focus is now on business development and customer support but he also ensures that the company achieves its key performance indicators of on-time delivery within the client's financial budget, zero defects and a safe workplace environment.
Nino Ferrinda – Construction Manager
REGISTERED BUILDER # 6945, Diploma in Building, AssocDipQS & Associate member of AAIQS An integral part of our team Nino is responsible for reviewing costs whilst ensuring a quality build every time. As a licensed building practitioner he also liaises with site supervisors and acts as a Quality Controller from the start to finish of construction. His extensive experience and overview ensures that Inspired Homes maintains compliance with the Building Council of Australia codes. He has over 30 years' experience in the building industry across residential, commercial and industrial sectors on design and construct contracts working closely with and supervising consultants and other professionals.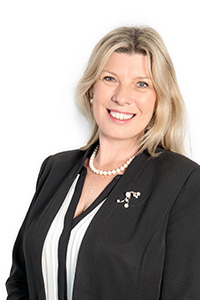 Paula West: General Manager
DIPLOMA Architectural drafting & Design, Cert IV in Building & Construction 2018 Australian HIA Business Partner of the Year – Finalist 2017 West Australian HIA Business Partner of the Year – Winner 2016 West Australian Telstra Business Women – Finalist Joining the building industry in 1988, Paula has an impressive career, contributing to the industry and its evolution for more than 28yrs. Experienced in all facets of the industry and having worked for 22yrs with one of Perth's major building companies, Paula's experience is vast and her knowledge diverse. Skilled in business management, leadership, administration, construction and customer service, Paula is deservedly recognised by the Housing Industry Association, where she serves on their committee and judging panels as well as the Master Builders Association where she is the first elected female councillor and was also nominated for the rising star award Paula's passion for building and genuine love of assisting people achieve their aspirations is industry renowned. "It is extremely rewarding helping people be involved in a dynamic organisation that assists people achieve their housing and investment goals" Paula says. Priding herself on delivering a dedicated level of service, honesty and integrity, Paula is a highly motivated 'people person' who has a strong focus on customer service with the view of developing long term repeat business relationships and building on existing ones.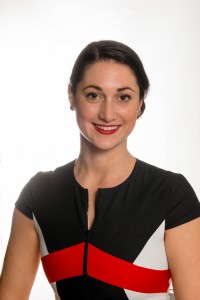 Danielle Spaseski: Operations Manager
GradCertBus(Curtin) MYOB Administrative Specialist 2014 Australian HIA Business Partner of the Year – Finalist 2013 West Australian HIA Business Partner of the Year – Winner With over 20 years office and administrative experience, 17 years was focused in the book keeping and accounts departments as a MYOB specialist of various companies Danielle was brought in to assist in the creation of Inspired Homes in 2007. Building the company from the ground up with her husband, she has an emotional connection to Inspired Homes and feels personally responsible for ensuring the high quality standards and family ethics are upheld by all her staff. Inspired Homes is her pride and joy and she is passionate about designing and constructing not only peoples houses but also creating their dream homes! [email protected]
More of Our Team:
Senior Development Liaison:
Melony McGregor
Senior Designer:
Vivian Vankersblick
Senior Draftsperson:
John Fordham
Senior Draftsperson:
David Donaldson
Senior Draftsperson:
Stephanie Jacobs
Scheduler:
Brendan Reidy-Crofts
Contracts Admin Assistant:
Vincenza Cattaruzza
Senior Admin Assistant:
Tracey Bartlett
Accounts Clerk:
Amy Coverley
Senior Accounts Clerk:
Deanne Humphreys
Senior Site Supervisor:
Loui Spirkoski
Senior Site Supervisor:
Mike Stojanovski
Senior Site Supervisor:
Marco Pelazza
Site Co-ordinator:
Zak Urdinoski
New Home Specialist:
Kim March
Executive Assistant/Marketing
Oriana Voss
Contract Administrator
Madleine Wirth
New Home Specialist
Tom Finlay
Our office is also complemented by experienced and professional project managers, site managers, contract administrators and labourers. These people are the key to our multi award winning status and are an integral part of our team!